Duke Medical Robotics Symposium Announced!
In conjunction with a Duke Interdisciplinary Studies Grant, Duke Robotics, and the Duke Traineeship in the Advancement of Surgical Technology, the first Duke Medical Robotics Symposium will be held on October 27, 2023, on Duke's Pratt Engineering Campus.
Our mission is to foster research collaboration, curricula development, and a sense of community in medical robotics and automation.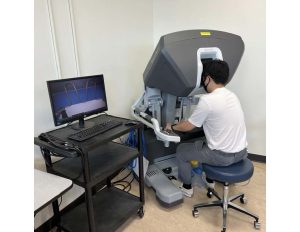 October 27, 2023
Fitzpatrick Building, Schichiano A&B
Noon – 4 pm
Student Poster Presentations Noon -1 pm  & 3 pm-4 pm
Faculty Presentations 1 pm-3 pm
The format of this symposium will be informal with an emphasis on fostering conversations and future collaborations.